About the CPD course
This concise course provides insights into workplace fire safety. Explore the impact of fires; understanding their effects on workplaces. Uncover the nature of fires; grasping their composition and behavior. Learn to conduct effective risk assessments; identifying vulnerabilities. Embrace safe housekeeping practices to minimize fire risks. Familiarise yourself with fire safety signs; interpreting their meanings. Engage with realistic scenarios; applying knowledge to potential situations. Gain strategies for discovering and responding to fires swiftly. Lastly; acquaint yourself with various fire-fighting equipment and their usage. By the end; you'll be equipped to enhance workplace fire preparedness; safeguarding lives and assets.
CPD Provider
Complete Training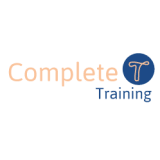 Complete Training
Complete Communication Ltd was formed in 2019 with the aim to provide friendly, cost-effective communication, education and language specialist services for disabled, and deaf people and the services which support them. Since our inception, our service offering has grown to meet the demands of our clients, who range from education settings, public services, theatres, festivals and private organisations to name a few. Complete Training was created in 2022 after it became apparent that the market required a comprehensive, interactive and most importantly accessible course provider, offering courses developed by experts.
Get industry-related content straight to your inbox
Thank you for subscribing