CPD Courses
Conversewell's People Management Formula - How to Inspire the Uninspired
Online Course • Conversewell (Performance Resolution)
About the CPD course
How to Inspire the Uninspired and create motivated; committed teams within the workplace.
CPD Provider
Conversewell (Performance Resolution)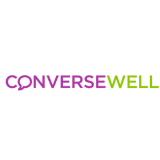 Conversewell (Performance Resolution)
Converse Well provides managers with the skills, language and approach to engage in effective feedback conversations, helping to change difficult feedback from a conflict situation into a supportive and generous act which is an everyday management activity. Converse Well's engaging, pragmatic and purposeful training programs will leave your managers feeling confident, empowered and motivated to inspire their staff and to tackle even the most difficult of feedback conversations.
Get industry-related content straight to your inbox