About the CPD course
The course provides an in-depth overview of the genomics of immune cells and tumour cells that are used to build immune response against cancer. The Immunogenomics course will allow you understand the molecular changes in our immune system and the biological mechanisms underlying the development of cancers. Based on these concepts; the course is designed to help develop finer understanding of treatment and health.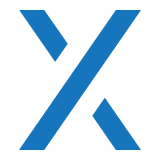 CBEHx
CBEHx is a world-online learning platform driven by the passion to accelerate learning in advanced scientific and technical disciplines and assist in professional skill development. CBEHx strives to eliminate inequality in education. We believe in providing equal learning opportunities to both privileged and underprivileged individuals across the globe at an affordable price, thus creating a healthy learning ecosystem not just for today but also for tomorrow.
Get industry-related content straight to your inbox
Thank you for subscribing