About the CPD course
Standard Leakage Detection course for those who are new to the water industry or may need further knowledge and development of their skills. Upon completion; participants will have a better understanding of leak detection and; as leak detection technicians; will contribute towards the sustainability of water and the environment. The course consists of an overview with relative modules which are structured with a summary; learning objectives; PowerPoint presentations; video tutorials with audio; webinar recordings and associated knowledge check exam. An accredited certificate can be obtained once this course is completed.
CPD Provider
Crowder & Co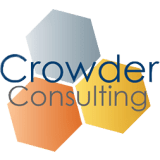 Crowder & Co
Crowder Consulting have provided expert consultancy services and innovative software solutions to the water industry for over 30 years. We have positioned ourselves in specialist areas of the water industry, namely in the fields of water supply, water distribution and sewer networks.
More CPD courses by Crowder & Co
Crowder & Co
Advanced Leakage Detection course for those who have experience and a good understanding of the wate...
Crowder & Co
Leakage Detection Practitioner: Standard course is for those with experience in leakage detection; s...
Get industry-related content straight to your inbox
Thank you for subscribing