About the CPD course
A 360º business course built specifically for technology leaders who want to align their technical capabilities with career defining leadership skills. It's a blended online learning experience combining high impact micro lectures from a global faculty of hands-on tech and business leaders with dynamic live sessions and the support of a community of peers.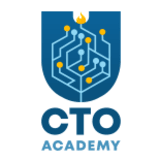 CTO Academy
High impact CTOs are in high demand so our mission is to empower global technology leaders with the leadership capabilities that enables them to achieve the career they want. From communication to critical thinking, delegation to decision making, a technology leaders personal value in the market is shaped by the impact they can have within an organisation and that will be defined by their leadership capabilities.
More CPD courses by CTO Academy
CTO Academy
The CTO Academy team works with technology leaders in 93 countries and understands the challenges of...
Get industry-related content straight to your inbox
Thank you for subscribing