About the CPD course
A course designed to create lasting corporate sustainable impact through practical solution-focused green guidance. A tailored brand and business approach to green practice; purpose strategy implementation and corporate future proofing.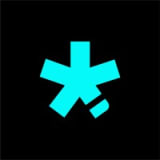 Do Epic
Do Epic Sh*t is a creative boutique agency in every sense of the word. We specialise in everything needed to deliver epic creative, from outstanding strategy, insight, ideation, design and film production, all with sustainability built into our core. We ideate and produce all of our creative content from start to finish. With our pool of global talent we always have the right skill to deliver any brief. Do Epic Sh*t is part of the Do Epic Group Ecosystem, a virtual, global, strategy, creative, ideation platform and community, empowering epic ideas for good.
More CPD courses by Do Epic
Do Epic
A beginner's guide to sustainability; understanding key definitions; policies and best practice exam...
Do Epic
An intensive half-day programme on driving profits with purpose and corporate future-proofing for bu...
Get industry-related content straight to your inbox
Thank you for subscribing