CPD Courses
Data Protection Officer Comprehensive Training
Online Course • EBC Servicios Linguisticos Europe
About the CPD course
A comprehensive course covering the roles and responsibilities of a Data Protection Officer; risk management; policies; standards; procedures and the governance framework. You will learn about the GDPR; e-Privacy; managing individual rights (DSAR); breach handling; records management (ROPA and more); privacy by design (DPIA); vendor management; third-party contracts; data sharing and transfers; security and access measures; and how all these components work together. The course contains nineteen units. Seventeen units include training material; unit eighteen is a course evaluation and unit nineteen is the final examination. Training material units have a theory and a practical quiz to measure your progress.
CPD Provider
EBC Servicios Linguisticos Europe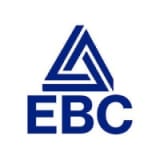 EBC Servicios Linguisticos Europe
EBC provides multi-sector training, SaaS for corporate data management and protection and related consulting services.
Get industry-related content straight to your inbox
Thank you for subscribing