About the CPD course
1 Day Classroom Training course. Dermaplaning is a safe; non-invasive treatment that is a simple method of exfoliation designed to remove the dead skin cells on the top layer of skin with a small surgical blade. One session of dermaplaning usually removes up to several weeks of dead skin build-up; leaving you with a fresh layer of skin that looks and feels smooth; radiant; and brand new. Ideal for clients who want a deep exfoliation with no down time which also removes 'peach fuzz'.
CPD Provider
Eclipse School of Beauty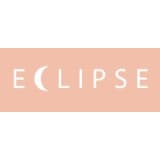 Eclipse School of Beauty
Our trainers are specialists in their field and only teach the courses they are masters at themselves. We also continue to expand our knowledge by attending numerous courses ourselves to bring you the best quality courses. Unfortunately there a lot of "training schools" who claim to be fully accredited with experienced trainers and this is sadly not the case. We have more than 15 years industry experience and know the current industry standards. Our courses require you to complete case studies before you are certificated which we support and guide you through so that when you receive your accredited certificate, we are fully confident that you will be ready to charge the correct prices for your treatments.
More CPD courses by Eclipse School of Beauty
Eclipse School of Beauty
1 Day course covering 3 microneedling devices: derma roller; Derma Stamp and Derma pen. We will take...
Eclipse School of Beauty
1 Day Classroom Training course. You will learn how to administer and the benefits of the following...
Get industry-related content straight to your inbox
Thank you for subscribing