CPD Courses
ESG Performance and Strategy for Companies and Investors (Certified Course)
Online Course • EcoSkills
About the CPD course
The course explores all the latest trends in ESG and Sustainable Finance; to understand the risks; opportunities; and challenges of today and of tomorrow. We provide all the latest ESG related legislative and regulatory developments from the most important regions of the world; as well as valuable insight into market demands. Our expert instructors guide the participants through a step-by-step methodology for either creating or upgrading an organization's ESG strategy. Through a mix of engaging videos; case studies; and resources we also provide an understanding of the most widely used and demanding ESG ratings (such as MSCI; Sustainalytics; CDP; and CSA). Participants will learn how to utilize the most widely used standards and frameworks to meet regulatory and stakeholder demands.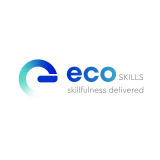 EcoSkills
EcoSkills is the go-to online learning option for professionals to upskill and reskill their sustainability/ESG performance with just-out, future-looking content. The platform integrates an eco-rich mindset, actual cases, and interconnectedness into its certified courses. Our mission is to train more people to acquire a green skillset and prepare future-oriented professionals who seek the latest ESG thinking and hands-on experience
More CPD courses by EcoSkills
EcoSkills
This comprehensive course is designed to help you understand the world of sustainability and ESG not...
EcoSkills
This comprehensive course is designed to take you through the process of creating an ESG report as i...
EcoSkills
The course will take you through the risks; challenges; and opportunities organizations will face du...
Get industry-related content straight to your inbox
Thank you for subscribing