About the CPD course
This online course focuses on the specific issue of child criminal exploitation (CCE) in the UK. You'll gain an understanding of the causes and dynamics of criminal exploitation among children in the UK and will build your capacity to identify its various forms and respond in line with best practice. Split into two modules; in module 1 we'll review the different forms of CCE; their dynamics and methods of control. In module 2; we'll consider best practice in safeguarding children and disrupting CCE; with a particular focus on non-prosecution for child victims of trafficking.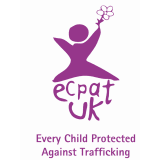 ECPAT UK
Every Child Protected Against Trafficking (ECPAT UK) is a leading children's rights organisation working to protect children from trafficking and transnational exploitation. We support children everywhere to uphold their rights and to live a life free from abuse and exploitation.
Get industry-related content straight to your inbox