About the CPD course
A one day interactive course introducing the Protective Behaviours model for working with children; young people and families to bring about safety awareness and resilience; which helps children and adults to recognise any situation where they feel worried or unsafe; such as feeling stressed; bullied or threatened; and explores practical ways to keep safe.
CPD Provider
Ed Elf Child Therapy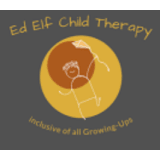 Ed Elf Child Therapy
Ed Elf aims to improve the mental health and emotional well being of children, teens and parents/carers who need support from professionals with specialist knowledge of the Autism Spectrum, ADHD and SENd.
More CPD courses by Ed Elf Child Therapy
Ed Elf Child Therapy
A one day course exploring what influences familial conflict and parenting styles and how this can i...
Ed Elf Child Therapy
A two day interactive course for qualified Hypnotherapists to develop their skills and knowledge in...
Get industry-related content straight to your inbox