About the CPD course
A facilitated one day training course focusing on the principles of Building Information Modelling (BIM) Level 2 and the application of industry standard methods and processes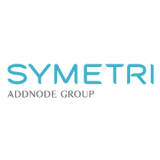 Symetri
Symetri helps innovative companies in the construction and manufacturing industry to optimize their working methods and increase the quality of their projects. With more than 450 employees and 150,000 daily users in northern Europe, Symetri can offer effective guidance in everything from 3D modelling and simulation to PLM (Product Lifecycle Management), BIM (Building Information Modelling) and how to maximize the potential of your project. Many of our solutions are based on the principles behind Lean with benefits such as lower development and production costs, reduced material use and shorter lead times, not to mention greater scope for creativity and better end results.
More CPD courses by Symetri
Symetri
A facilitated day workshop focusing on the principles of Building Information Modelling (BIM).
Get industry-related content straight to your inbox
Thank you for subscribing