About the CPD course
The course content is drawn from The Smart Strategy Book. It covers seven of the most common strategic areas: commercial; brand; customer; sales; people; innovation and communication. There are seven strategic directions in each section providing 50 perspectives in total. This important strategic wisdom is drawn from researching over 400 business books and distilled into helpful fast learning.
CPD Provider
Expert Advice / Sleeping Lion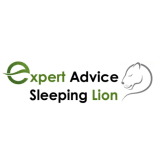 Expert Advice / Sleeping Lion
We have a suite of online training, educational and advisory products to suit all business needs and resources.
Get industry-related content straight to your inbox
Thank you for subscribing