About the CPD course
Analysis: Scenarios & Sensitivities is the training course that demystifies the essentials behind scenarios and sensitivities and equips you with the skills to model them. We illuminate the most pertinent metrics for sensibility analysis in Real Estate investment opportunities, explore different scenarios, educate you on building single-input and double-input data tables, and delve into interpreting your findings.
CPD Provider
Excel in Property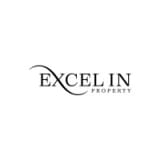 Excel in Property
Whether you are looking for ad hoc modelling or a full custom built model, we are here to help. We have built investment and development models for a range of real estate investments and operational businesses, including start ups, and can provide ongoing analyst support. We also offer Excel training from the basics, through to advanced modelling, perfect for anyone looking to upskill their Excel.
More CPD courses by Excel in Property
Excel in Property
Our Real Estate Analyst course will help you improve both your property knowledge and financial mode...
Excel in Property
The Equity: Waterfalls & Promotes course unveils the intricacies of complex capital structures a...
Excel in Property
Our Debt: Loans & Covenants course is your deep dive into the world of debt finance, equipping y...
Get industry-related content straight to your inbox
Thank you for subscribing