About the CPD course
Feebris is a Clinical Decision Support Tool aiming to aid healthcare workers to quickly identify deterioration; prevent further complications and enable wider healthcare teams to conduct remote reviews. Community teams capture data directly from multiple medical devices via a responsive clinical exam and triage process; tailored to each patient. The Feebris mobile application collates the captured data to provide a risk score and appropriate escalation recommendations; empowering healthcare workers and improving patient outcomes. This training course enables health care workers to understand how to use Feebris. Attendees will have an increased understanding of how technology can improve patient care.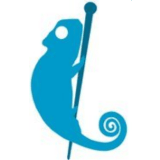 Feebris
We want to see a world where no one suffers from treatable conditions simply because they cannot access a doctor. We are working to bring AI-powered monitoring and diagnosis to accelerate treatment access to every home around the world.
Get industry-related content straight to your inbox
Thank you for subscribing