About the CPD course
An interactive online course for national and international journalists and activists who want to find stories and follow the money by using companies' financial statements. Written for journalists by journalists; this 15-hour course demystifies the technical language used by companies; giving learners the confidence to tackle material many find intimidating. Structured over four part-narrated modules with a written assignment to finish; the course includes actual case studies and quizzes that help learners understand accounting concepts and gain a journalists' guide to the Income Statement; the Balance Sheet; the Cash flow statement and narrative reports by company auditors and directors.
CPD Provider
Finance Uncovered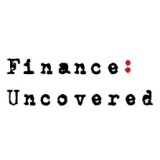 Finance Uncovered
Finance Uncovered's mission is to improve the quantity and quality of investigative stories that are rooted in illicit finance or exploitation by training and supporting journalists and activists around the world. Since launching in 2013, we have delivered financial, multi-day training to over 400 journalists and activists from over 90 countries. But we are more than a training organisation. Working in collaboration with our partners, we help produce around 30 investigative stories per year. Many of them generate significant impact. Our aim is to help strengthen public interest, investigative journalists and the organisations they work for.
Get industry-related content straight to your inbox
Thank you for subscribing