About the CPD course
The Professional RegTech Certificate course offers a comprehensive and practical exploration of Regulatory Technology (RegTech) for professionals working in the financial industry. With a focus on real-world applications; the course covers key topics such as the fundamentals of RegTech; adoption strategies for financial institutions; the regulators' perspectives; data reporting; KYC and onboarding; anti-money laundering; cybersecurity; advanced technologies such as AI and ML; and specific legislations. The course stands out from others by providing a holistic view of the RegTech landscape; combining real-world case studies with insights from leading-edge RegTech innovators and senior leaders from financial institutions.
CPD Provider
FinTech Global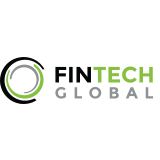 FinTech Global
We inform, promote and connect FinTech buyers, sellers, investors and innovators worldwide. We serve a network of over 300,000 FinTech professionals from market-leading organizations – financial institutions, technology innovators, corporate investors, venture firms and expert advisory firms. We enable them to get the information they need to make better business decisions and to connect and engage with the people and organisations they want to do business with.
Get industry-related content straight to your inbox
Thank you for subscribing