About the CPD course
Representatives from the Effect us Group meet with FloQast's Accounting Operations Evangelist: Stefan van Duyvendijk: to explore and dive into the 5 steps to streamlining your financial close. Recorded September 2023.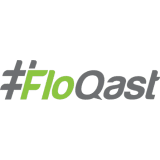 FloQast
FloQast is the leading provider of accounting workflow automation created by accountants for accountants to work smarter, not harder. By automating common accounting workflows and helping to streamline and make them more efficient, FloQast is the place where accounting teams want to work so they can focus on what matters most, even when that's just going home on time.
Get industry-related content straight to your inbox
Thank you for subscribing