About the CPD course
The accounting world is looking a bit like the wild west on this episode of the FinTech Flo. We tackle the basic updates: like FASB finally creating regulations around crypto asset reporting. But things quickly unravel as we touch on the collapse of a Chattanooga accounting firm and their shady chairman: a return-to-office debate on Reddit: a new company hoping to reduce your mortgage payment: and an MIA search for all the accounting meme accounts! To top it all off: we asked LA residents if they knew what CPA stood for!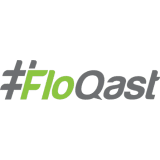 FloQast
FloQast is the leading provider of accounting workflow automation created by accountants for accountants to work smarter, not harder. By automating common accounting workflows and helping to streamline and make them more efficient, FloQast is the place where accounting teams want to work so they can focus on what matters most, even when that's just going home on time.
Get industry-related content straight to your inbox
Thank you for subscribing