CPD Courses
Access the 'Hybrid Maturity Playbook' and 'Hybrid Your Way' research by participating in the Hybrid Maturity Scorecard
Literature • Gamma Business Communications
About the CPD course
Take the hybrid maturity scorecard to see where your team and tools are overall in terms of a hybrid work maturity. Then gain access to a playbook to make advancements based on learnings gathered from research at live events with 300 top IT leaders. The report's combination of comprehensive insights; real-world examples; actionable recommendations; timeliness; learning flexibility makes it an excellent resource for learning and training on hybrid working.
CPD Provider
Gamma Business Communications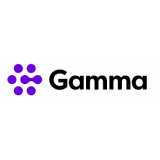 Gamma Business Communications
Gamma is a leading supplier of Unified Communications as a Service (UCaaS) in the UK, German, Spanish and Benelux business markets. It is AIM listed and employs 1650 people. With a range of UCaaS, Mobile and Connectivity services, Gamma provides robust and secure solutions that enable organisations to communicate, collaborate and offer a better customer experience.
Get industry-related content straight to your inbox
Thank you for subscribing