About the CPD course
This session discusses the ideal time for implementing Rapid; CoPs or LASS and considers the pre-assessment preparations that will enable you to select the most suitable age-appropriate test. It also looks at post-testing procedures including generating a report and ends with some suggestions of possible next steps.
CPD Provider
GL Assessment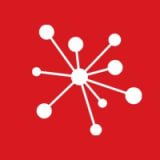 GL Assessment
We are a world leader in the provision of high-quality assessments and data analytics for schools and school groups. Our mission is to help every child realise their full potential by providing teachers with a 'whole pupil' approach to assessment. Our assessments provide an accurate measure of students' abilities and their attainment and progress, as well as identifying any barriers to learning students may have. Schools and school groups use our test data not only to highlight strengths and gaps in an individual student's learning, but also to deliver evidence of whole school – and whole school system – improvement. Established for over 40 years, we are pioneers of digital assessment, delivering over 31 million online tests to schools in over 100 countries around the world. We are continuously investing in our digital platforms and data analytics, with the needs of our customers at the heart of all we do. We are proud to be part of Renaissance.
Get industry-related content straight to your inbox
Thank you for subscribing