About the CPD course
Making the wrong decisions can have devastating consequences: financial losses; environmental damage; or even damage to personal and professional relationships. To ensure success in your career and goals; this 1000minds decision-making course will teach you a more robust and scientifically reliable way of making decisions. You'll learn how to create collaborative projects; how multi-criteria decision-making works; and how to use 1000minds software to make the best decision. By the end of this course; you'll be ready to create a proven plan so you can get what you want and achieve your goals with minimal risk.
CPD Provider
GoSkills Ltd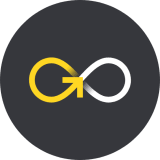 GoSkills Ltd
GoSkills.com is an online learning company that helps anyone learn business skills to reach their personal and professional goals. With a GoSkills.com subscription, members receive personalized courses consisting of high quality and to-the-point video tutorials, transcripts, quick reference documentation, exercise files and short quizzes. We select globally-recognized experts, who are passionate and brilliant instructors.
Get industry-related content straight to your inbox