About the CPD course
Financial modelling in Excel is extremely useful to forecast and make key decisions about your company's performance. This online course is designed for beginners; to give you a solid foundation in the preparation needed before you build a financial model. You will learn the necessary concepts; functions and features required to structure and design your financial model to maximize usability and minimize risk. Examples are provided throughout so that you can apply the practical knowledge you learn through hands-on application in Excel.
CPD Provider
GoSkills Ltd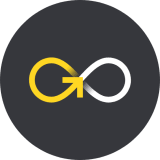 GoSkills Ltd
GoSkills.com is an online learning company that helps anyone learn business skills to reach their personal and professional goals. With a GoSkills.com subscription, members receive personalized courses consisting of high quality and to-the-point video tutorials, transcripts, quick reference documentation, exercise files and short quizzes. We select globally-recognized experts, who are passionate and brilliant instructors.
Get industry-related content straight to your inbox
Thank you for subscribing