About the CPD course
Microsoft Forms. Transform your approach to data collection with this comprehensive course on Microsoft Forms: designed for professionals: educators: and anyone keen on information analysis. The course curriculum takes you through a step-by-step process to get the most out of Microsoft Forms with hands-on techniques and actionable strategies backed by relatable real-world examples. You can master creating: sharing: and analyzing forms: surveys: and quizzes in this collection of bite-sized lessons. Led by Microsoft MVP Deborah Ashby: in just a few hours: you'll unlock the true potential of Microsoft Forms and reshape your approach to information analysis.
CPD Provider
GoSkills Ltd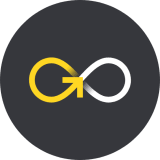 GoSkills Ltd
GoSkills.com is an online learning company that helps anyone learn business skills to reach their personal and professional goals. With a GoSkills.com subscription, members receive personalized courses consisting of high quality and to-the-point video tutorials, transcripts, quick reference documentation, exercise files and short quizzes. We select globally-recognized experts, who are passionate and brilliant instructors.
Get industry-related content straight to your inbox
Thank you for subscribing