About the CPD course
Want to create effective PowerPoint presentations but don't know where to start? This online course has something for everyone; covering beginner; intermediate and advanced lessons in PowerPoint. In 51 lessons; you will learn basic techniques including how to use themes and layouts; add audio visual components to your presentations and more. You will also learn intermediate and advanced techniques such as how to add animations; print; reuse and copy slides plus more. Whether you use PowerPoint for work or study; these tutorials will start you on your journey to becoming a PowerPoint pro.
CPD Provider
GoSkills Ltd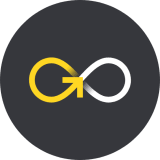 GoSkills Ltd
GoSkills.com is an online learning company that helps anyone learn business skills to reach their personal and professional goals. With a GoSkills.com subscription, members receive personalized courses consisting of high quality and to-the-point video tutorials, transcripts, quick reference documentation, exercise files and short quizzes. We select globally-recognized experts, who are passionate and brilliant instructors.
Get industry-related content straight to your inbox