About the CPD course
This online course will help you understand how to apply Agile Scrum in your organization with reference to the Project Management Institute's Agile Certified Practitioner Handbook. You will learn how to achieve the requirements of the Product Owner role including how to coordinate the Scrum Team activities by setting and prioritizing clear goals understand the needs of stakeholders and end users and work towards creating a high quality product. It includes 37 modules delivered in short engaging videos.
CPD Provider
GoSkills Ltd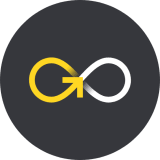 GoSkills Ltd
GoSkills.com is an online learning company that helps anyone learn business skills to reach their personal and professional goals. With a GoSkills.com subscription, members receive personalized courses consisting of high quality and to-the-point video tutorials, transcripts, quick reference documentation, exercise files and short quizzes. We select globally-recognized experts, who are passionate and brilliant instructors.
Get industry-related content straight to your inbox