About the CPD course
This CPD-certified event for accountants and tax specialists will cover recent changes to the R&D tax relief regime. We will take a deep dive into the technical and administrative requirements now expected from HMRC. This is also an opportunity to look ahead and assess the direction of travel for the R&D tax relief schemes.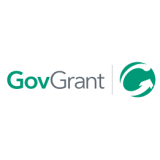 GovGrant
GovGrant helps innovative businesses maximise funding from government sources. When any company wants to improve its business, launch new products or overcome challenges, they may qualify for valuable tax credits - that's where GovGrant comes in. We are one of the UK's leading specialists, led by technical expertise to truly understand your client's business and help you identify their qualifying expenditure. GovGrant works with accountancy firms in different ways under different arrangements – one size certainly does not fit all. For many years, we have helped Accountancy firms maximise the innovation tax incentives that are available to their clients.
More CPD courses by GovGrant
GovGrant
Too many businesses are unaware of the R&D tax relief scheme or have seriously under-claimed. Typica...
GovGrant
Technical Update on R&D Tax Credit claims; including current R&D landscape; changes from HMRC regard...
GovGrant
This CPD-certified event for tax professionals will give an overview of the patent regime and how th...
Get industry-related content straight to your inbox
Thank you for subscribing