CPD Courses
Stream One - Heat Pumps for Engineers
Online Course • Ground Source Heat Pump Association
About the CPD course
This comprehensive course is aimed at anyone involved in NETTZERO strategy and planning. It addresses rules of thumb as not accurate enough for a good design and focuses on developing understanding within the design process. It examines types of heat pump: various sources of energy including vertical and horizontal collectors as well as water source collectors. Also focusing on the correct application: whether for new build or retrofit properties. Delivered by ground source heat pump industry experts who have over 100 years of expertise in design between them: this course offers engineers and designers a unique opportunity to develop their understanding.
CPD Provider
Ground Source Heat Pump Association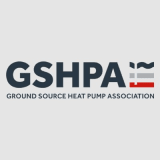 Ground Source Heat Pump Association
The Ground Source Heat Pump Association is the focal of the ground source energy industry in the UK. As a trade association the GSHPA brings together over 160 members and interested parties from across the heat pump installation industry to develop a strong, dynamic and sustainable environment for heating and cooling systems that are based on heat capture, heat storage and heat transfer, including heat sharing networks and demand side management.
Get industry-related content straight to your inbox
Thank you for subscribing