About the CPD course
The demand for pressure boosting systems has continued to rise in recent years and so has the engineered sophistication of the pump solutions being supplied to meet the varied requirements for these units. Applications that require these systems include: water supply; irrigation systems; water treatment systems; industrial application and of course a hugely diverse area of commercial applications. This CPD module looks at the main aspects M&E professionals need to be aware of when considering specifying a booster set.
CPD Provider
Grundfos Pumps Ltd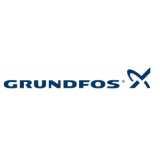 Grundfos Pumps Ltd
Grundfos Pumps Ltd are a leader in the supply of pumps and pump systems for a range of applications including commercial building services and process industry applications. Part of the Grundfos Group who produce 16 million pumps per annum.
Get industry-related content straight to your inbox
Thank you for subscribing