CPD Courses
Non-metastatic Castration Resistant Prostate Cancer (nmCRPC)
Online Course • Guy's Cancer Academy
About the CPD course
This course is for healthcare professionals who look after patients with prostate cancer. The aims of the course are: to understand where nmCRPC fits into the prostate cancer landscape; to discuss the evidence supporting the latest management options in this setting; and to look at the practicalities of prescribing and supervising these treatments.
CPD Provider
Guy's Cancer Academy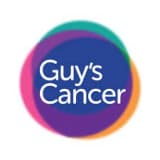 Guy's Cancer Academy
Guy's Cancer Academy provides education and training on every aspect of cancer care. Our multiprofessional team provides and facilitates online learning, masterclasses, conferences, preceptorship programmes, and university-accredited courses.
Get industry-related content straight to your inbox
Thank you for subscribing