About the CPD course
This course trains healthcare professionals in a range of aspects of ear wax removal, including micro-suction, water irrigation and manual removal. This is a two-day course, focusing first on theory and the second on practical. In the theory session, you will be provided with all the training necessary for ear wax removal and will be taught how to distinguish between healthy and unhealthy ears. During the practical session, eligible attendees can put what they have learned into practice in a clinical setting. This will include carrying out ear wax removal on real-life patients to build the confidence of our learners.
CPD Provider
Hear4U and Healthscreen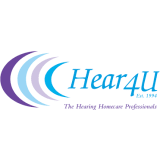 Hear4U and Healthscreen
A specialised hearing care provider within The Midlands, providing a unique and thought-provoking level of service and care to the community. Hear4U pride themselves on their beautifully built but equally important technologically advanced centres and testing facilities. Earwax Removal provided by four different methods, and with appointments offered the same day in most instances.
Get industry-related content straight to your inbox
Thank you for subscribing