About the CPD course
This article offers gastroenterologists an insight into ideal probiotic characteristics which need to be considered in clinical practice. This includes a discussion on the safety profile of probiotics; their resistance to gastric acidity; the delivery system and the importance of formulation.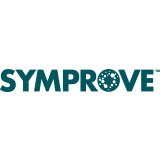 Symprove
We are a team of Registered Dietitians and Nutritionists, led by award-winning Registered Dietitian Harriet Rose Smith. We produce evidence-based content and deliver impactful campaigns for food, nutrition, and medical nutrition brands globally. Our goal is to provide a voice of credibility on the topic of nutrition and health. We deliver award-winning nutrition writing, health writing and copywriting services.
More CPD courses by Symprove
Symprove
This article offers GP's support and guidance in improving a patient's quality of life with irritabl...
Symprove
This article provides an understanding on the diagnostic criteria for IBS; insight into the intestin...
Get industry-related content straight to your inbox
Thank you for subscribing