About the CPD course
This workshop gives the attendee an overview of the issues facing the cooling of IT equipment in the modern datacentre or edge computing environment as chips become more powerful whilst being asked to operate in an ever more diverse range of locations. We investigate how liquid cooling addresses the challenges and how the different technologies in today's market vary before focussing on precision immersion cooling.
CPD Provider
Iceotope Technologies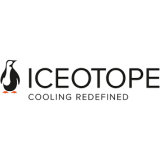 Iceotope Technologies
At Iceotope, we like to listen to our customers, paying close attention to their needs, so we understand how to help them achieve their goals. We're all about understanding their problems, innovating to solve them, and simply licencing our solutions into their existing supply chain.
Get industry-related content straight to your inbox