About the CPD course
This Anti-Bribery Course aims to raise awareness. It explains the four offences that can be committed under The Bribery Act. And it looks at the fine line between gifts and bribes – when is it acceptable to give a gift or hospitality? And when might they be seen as a bribe? It also explains what you should look out for – the signs that suggest that bribery might be taking place. It looks at what you should do if you've been given; offered or promised a gift or hospitality and think it might be a bribe; or if you suspect someone else is involved in bribery. The training course uses a clear; easy-to-understand style; supported by excellent graphics and animation. Scenario-style questions are used throughout the programme as examples to test understanding.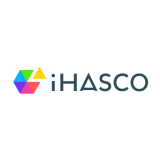 iHASCO
iHASCO have made training simple for over 10,000 organisations and are a market-leading providers of Health & Safety and HR Compliance eLearning. With a fresh attitude to workplace learning, our courses are designed to help you achieve quick and easy compliance, as well as improving the quality of your workplace processes and increasing workforce skill.
Get industry-related content straight to your inbox
Thank you for subscribing