About the CPD course
There is a lot of information on the internet for consumers; explaining their rights and telling them what to do to complain about goods or products they buy; but rather less to help retailers. This course has been written from the perspective of the RETAILER. It's for anyone who sells goods or products to the public.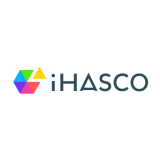 iHASCO
iHASCO have made training simple for over 10,000 organisations and are a market-leading providers of Health & Safety and HR Compliance eLearning. With a fresh attitude to workplace learning, our courses are designed to help you achieve quick and easy compliance, as well as improving the quality of your workplace processes and increasing workforce skill.
Get industry-related content straight to your inbox