About the CPD course
Whether you work with a desktop computer; laptop or handheld device; it is legally required that your employer provides training to help you understand the potential health risks of this type of work as well as how best to avoid them. Taking just 45 minutes to complete; our DSE training course will show you how to carry out a DSE risk assessment; as well as better arrange your existing workplace equipment to minimise common negative symptoms associated with extended periods of time spent at a computer (such as eye strain; backache; etc.).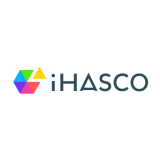 iHASCO
iHASCO have made training simple for over 10,000 organisations and are a market-leading providers of Health & Safety and HR Compliance eLearning. With a fresh attitude to workplace learning, our courses are designed to help you achieve quick and easy compliance, as well as improving the quality of your workplace processes and increasing workforce skill.
Get industry-related content straight to your inbox
Thank you for subscribing