About the CPD course
It is an effective first step in keeping unsuitable people away from children and vulnerable adults. It is a vital part of the safeguarding process. It covers everything from writing up the job description; through to shortlisting; doing checks and references and also interviewing and using induction and probationary periods to make sure you've hired the right person.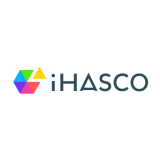 iHASCO
iHASCO have made training simple for over 10,000 organisations and are a market-leading providers of Health & Safety and HR Compliance eLearning. With a fresh attitude to workplace learning, our courses are designed to help you achieve quick and easy compliance, as well as improving the quality of your workplace processes and increasing workforce skill.
Get industry-related content straight to your inbox
Thank you for subscribing