About the CPD course
An introduction and overview of high-pressure water mist fire suppression systems including information relating to building regulations; testing; compliance; and performance.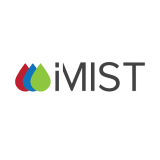 iMist
iMist are a water mist fire protection system, that is a cost-effective, environmentally friendly and less damaging alternative to fire sprinklers. Water mist systems are still a fairly new system in the market and are gradually becoming more recognised by homeowners and property developers, increasing in popularity due to the ease of the system and the multiple benefits, especially when compared to fire suppression alternatives. iMist is the most comprehensively tested and approved, domestic water mist system in the UK.
Get industry-related content straight to your inbox