About the CPD course
Basic understanding of first aid without first aid equipment; e.g. you are out in the street and an incident occurs – what would you do? How to adapt other items and know how to react in an emergency.
CPD Provider
Instincts Training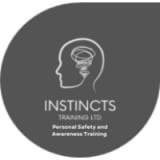 Instincts Training
Instincts Training has been set up to pass on knowledge to you in Personal Safety, to give you the confidence to deal with situations that could be potentially harmful or dangerous. We cover everything from initially planning your journey out, understanding your surroundings, being aware of the situation, power talking, conflict resolution and de-escalation, body language and tone of voice, avoidance and if all this fails, self-defence. Whether it be a night out for socialising or visiting a clients house or everything else in between, we will give you the knowledge and confidence to stay safe.
More CPD courses by Instincts Training
Instincts Training
How to stay safe as a lone worker. Understanding health and safety at work; (brief overview); percep...
Get industry-related content straight to your inbox
Thank you for subscribing