About the CPD course
Becoming A Freelance Writer allows you to hone your: writing skills and kick-start a flexible new career writing: blog posts and articles.: The comprehensive course features over 50 hours of: content and is full of interactive quizzes and writing: exercises. Online tutor support is available throughout: the course and you will receive detailed feedback on: your writing.: Take advantage of our payment plans and 14-day: refund policy: or sign up for a free trial today!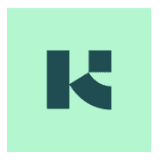 Knowadays
Learn valuable skills, gain confidence and start your journey to a flexible new way of working with a Knowadays course. Accessible tutors, one-to-one learning, amazing support – that's the Knowadays way.
More CPD courses by Knowadays
Knowadays
Our comprehensive proofreading course: Becoming A Proofreader: will take you from complete beginner...
Knowadays
Becoming An Editor is a comprehensive course designed by industry insiders to help build the skills...
Knowadays
Formatting In Microsoft Word teaches learners how to format documents in Microsoft Word (Windows) to...
Get industry-related content straight to your inbox
Thank you for subscribing