CPD Courses
Online Training Course (Event Managers Manual)
Online Course • International Institute of Live Events
About the CPD course
The course will educate you on all that you need to know to produce an Event Management Manual. Upon completing the course; it will allow you to deliver safe and successful events. Through each module you will build up and develop the skills; tools and knowledge you need to take an event through the concept; planning and delivery phases; plus how to learn from the process to do it all again! The course is 12 weeks long involving online learning; live Q&A sessions and 4 assignments. It will include everything you need to know now and post Covid-19.
CPD Provider
International Institute of Live Events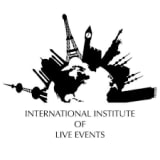 International Institute of Live Events
The International Institute of Live Events came into formation to produce industry ready online courses in live events. With a vision and mission to encapsulate education with the commercial world of live events. Created by accomplished academics and practitioners who have published extensively within the field of live events management. They have an unprecedented and accumulative experience as practitioners and educators in live events that spans 80 years.
Get industry-related content straight to your inbox
Thank you for subscribing