About the CPD course
Increase efficiency; communicate clearly and adapt quickly - it's all about Agile! Get to grips with the industry-standard project management system designed to help software teams work effectively and iteratively. Perfect for members of the delivery team; this one-day workshop teaches attendees the fundamentals of the Agile management approach through a series of practical exercises and group discussions. Our expert trainers use their extensive industry experience to explore different Agile frameworks and how they can help you and your organisation. Register to attend one of our public courses in Bath or contact us to discuss in-person training at your location.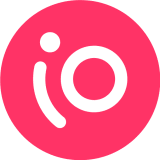 iO Academy
iO Academy is an award-winning coding bootcamp based in the South West of England. We provide the practical skills and knowledge needed to build a successful career in tech, regardless of your background or level of experience. As one of the world's top coding bootcamps, iO Academy gives people the training they need for careers they'll love.
Get industry-related content straight to your inbox
Thank you for subscribing