About the CPD course
This course provides a basic understanding of microbiology and why this is important in decontamination. Covering routes of transmission of infection and methods of prevention.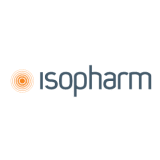 Isopharm
Hospital CPD from Isopharm provides an online training platform, hosting a wide range of specialist courses within specific departmental categories. If you are invested in Hospital Healthcare Decontamination and Infection Control processes, then you will find a whole host of learning applicable to you. Our modules are aimed at educating either new starters as part of the induction process, or those looking for refresher training on department practices and procedures.
Get industry-related content straight to your inbox