About the CPD course
Many of us may be familiar with the term self-harm but as a condition it continues to be misunderstood by the community as well as health and social care professionals; often leading to stigma and distress. Join us to recognize self-harm as a behaviour; identify the individualized reasons behind self-harm and gain practical knowledge to provide support to those who need it.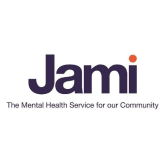 Jami
For 30 years Jami has provided practical and emotional support for the mental health of the Jewish community. We work with individuals, communities and organisations to help prevent mental illness from developing, improve early intervention and promote wellbeing.
Get industry-related content straight to your inbox