CPD Courses
e-Learning modules for Nurses in the management of VOD
Online Course • Jazz Pharmaceutical
About the CPD course
A comprehensive; interactive; patient case-based e-learning programme. Designed for UK-based nurses to aid them in their role in the management of hepatic VOD; Certificates will be provided to support on-going learning; Consists of 6 modules which include; Practical knowledge assessments using a real patient case; Educational best practice podcasts and expert videos.
CPD Provider
Jazz Pharmaceutical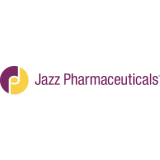 Jazz Pharmaceutical
Jazz Pharmaceuticals is a global biopharmaceutical company whose purpose is to innovate to transform the lives of patients. We are focused on developing life-changing medicines for people with serious diseases — often with limited or no options — so they can live their lives more fully. By transforming biopharmaceutical discoveries into novel medicines, we are working to give people around the world the opportunity to redefine what's possible – to make the "small wins" big again.
More CPD courses by Jazz Pharmaceutical
Jazz Pharmaceutical
This Webinar aims to explore three important issues in the management of VOD: 1. To explore how Tran...
Get industry-related content straight to your inbox
Thank you for subscribing