About the CPD course
This protocol teaches dog trainers and/or behaviourist how to help children who are scared of dogs to overcome their fear with the use of cognitive behavioural techniques and by teaching the kids to recognise canine body language.
CPD Provider
KAD – Kids Around Dogs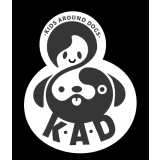 KAD – Kids Around Dogs
Dogs are all around us: we see them at the park, at the beach, on the streets. Family, friends and neighbours have dogs and lots of us too! However, it's important to know how to train dogs positively to live with children and how to raise our children to live in a world with dogs. This is why KAD – Kids Around Dogs exist! My name is Debby Lucken (ISCP. Dip.Canine.Prac.) and I am a positive dog trainer and behaviourist. I work with dogs and families to live in harmony together.
More CPD courses by KAD – Kids Around Dogs
KAD – Kids Around Dogs
In this course you will learn how to help families with children and dogs to live happily and safely...
KAD – Kids Around Dogs
This course supports awareness of ways in which professionals can support schools to select; impleme...
Get industry-related content straight to your inbox
Thank you for subscribing