CPD Courses
The Emotion & Belief Release Programme
Online Course • Karen Goodchild - The Vibrationally HEALED® Academy
About the CPD course
The Emotion & Belief Release Programme is an 8-week online programme with weekly live Q&A sessions. You will learn how to: Master your vibration for enhanced emotional balance. Strengthen your connection to your soul energy; soul desires and soul purpose. Release your own negative emotions and beliefs; and raise your vibrational frequency for increased levels of happiness. Live in alignment to your soul desires and purpose; and finally manifest what you truly desire in life. Upon completion and submission of relevant case studies; you will become a certified Vibrationally HEALED® - Emotion & Belief Release Practitioner.
CPD Provider
Karen Goodchild - The Vibrationally HEALED® Academy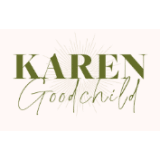 Karen Goodchild - The Vibrationally HEALED® Academy
Karen Goodchild, a 5th Dimension Earth Certified Healer and Founder of the Vibrationally HEALED® Academy, is a passionate advocate for joyful living through healing and connection. Her mission focuses on breaking people free from negative emotional and physical health constraints by utilizing powerful vibrational techniques. With her diverse background in Kundalini Yoga, Systematic Kinesiology, Energy Healing, and more, Karen aids individuals in releasing low vibrations and reconnecting to their Higher Self. Her practical yet spiritual approach embodies her belief that Life Is For Living, helping others achieve happiness, health, and abundance.
Get industry-related content straight to your inbox
Thank you for subscribing