About the CPD course
Choking prevention; how to recognise choking; different types of choking; case studies; LifeVac device overview; how and when to use LifeVac in a choking emergency; competency test.
CPD Provider
LifeVac Europe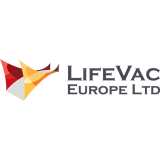 LifeVac Europe
LifeVac Europe are the LifeVac manufacturers for the UK and EMEA. Our LifeVac Airway Clearance Device (ACD) has saved hundreds of lives in a choking emergency and is backed by multiple peer reviewed medical publications, not only on lives saved, but scientifically proving safety and effectiveness when seconds count. Working across multiple sectors we support clients to train staff and implement the life-saving equipment across their settings. We manage the compliance and clinical functions whilst driving forward research in the UK and EMEA.
Get industry-related content straight to your inbox