CPD Courses
An Introduction to LAMDA Teacher Training
Training Course • Lighthouse School of Speech Drama & Communication
About the CPD course
This training session aims to provide you with the knowledge and skills required by a LAMDA Teacher. The course will cover: 1) Before you start; DBS check; first aid training; public liability insurance; safeguarding; 2) Materials; 3) Grades & levels; 4) Tables of exams contents; 5) Preparation time & marking; 6) How to book an exam; 7) QCA & UCAS tariff explained; 8) What makes a good LAMDA teacher? 9) The Dos and Don'ts of LAMDA; 10) Examination Day; 11) Test yourself; 12) Games & Exercises.
CPD Provider
Lighthouse School of Speech Drama & Communication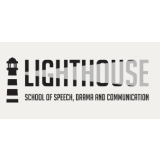 Lighthouse School of Speech Drama & Communication
We have years of collective experience of working in education and the arts and specialise in literacy, drama, theatrical performances and examinations for the London Academy of Music and Dramatic Arts (LAMDA) syllabus. We enable each student to develop holistically, alongside the knowledge and learning gained through the school curriculum: by developing students' expression, team-working self-confidence, and communication our lessons give students the transferable skills they need as a vital life tool.
Get industry-related content straight to your inbox
Thank you for subscribing