About the CPD course
One day course is in depth and precise in teaching you everything from the anatomy of skin though to the grades of cellulite and most importantly how to get rid of fat for good with this incredible treatment.
CPD Provider
London Learning Academy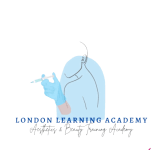 London Learning Academy
London Learning Academy is a leading institution in the field of aesthetics, beauty, & Laser. With a strong reputation for excellence, the academy has been providing high-quality training since 2016. The academy offers training to both medical and non-medical students who wish to enter the world of aesthetics. At London Learning Academy we promise to offer small training classes, a personal friendly touch and after diploma completion support. We hand pick and train our tutors to ensure that each and every time you return to attend a training programme you experience the highest standard of friendly, informative, and personal training by a tutor who is passionate and genuinely invested in your success.
Get industry-related content straight to your inbox
Thank you for subscribing